By: Maria D. : July 2019 :
For over 100 years, mascots have been used to help increase brand awareness and strengthen brand identity. By adding a creative visual and/or auditory element, customers can better connect with a brand on both personal and emotional levels—making your product(s) more likable and desirable. Plus, brand mascots help lend brand credibility and create an easy-to-recall "brand face" that can make the difference between getting noticed or getting lost.
While brand mascots do help add an element of fun to your marketing efforts, it's important to not lose sight of the end goal in creating one (see paragraph above). To be effective, mascots need to be simple, unique, and have a personality that reflects your company and/or your company's culture. You want your mascot to symbolize the spirit, essence, and energy your company embodies. And, you want a mascot that your customers find easily relatable to your brand.
Read on to see 6 of this writer's favorite iconic, recognizable, and still active brand mascots of the day—and feel free to comment with any favorites you have! Then, stay tuned for our next installment "Brand Mascots: Gone But Not Forgotten."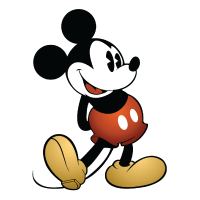 1. Mickey Mouse–Created by Walt Disney and Ub Iwerks at the Walt Disney Studios, Mickey is the cornerstone of the Disney empire, and has paved the way for numerous
breakthroughs in both the art of animation and the entertainment industry as a whole. Debut: 1928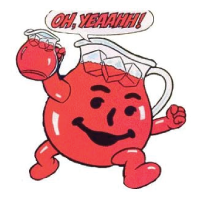 2. Kool-Aid Man—The mascot for Kool-Aid brand drink mix, the Kool-Aid man is typically seen answering the call of children by smashing through walls, holding a
pitcher filled with Kool-Aid and yelling, Oh, yeah! Debut: 1954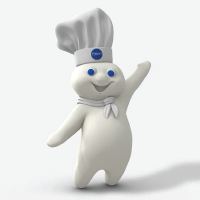 3. Pillsbury Doughboy—Hoo-hoo! Good ole Poppin' Fresh, mascot for the Pillsbury Company, is a cute little doughboy that responds when his stomach is poked by giggling. Debut: 1965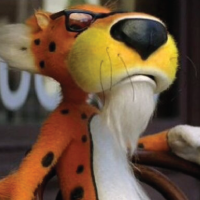 4. Chester Cheetah—It ain't easy bein' cheesy! Chester (AKA "Papa Chester") is the official mascot for Frito-Lay's Cheetos brand snacks. Super chill attitude, super bright
orange coat, Chester is now geared toward an adult demographic and encourages people to use their Cheetos in acts of revenge or to solve problems. Debut: 1986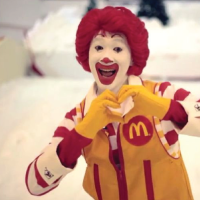 5. Ronald McDonald—The primary mascot of McDonald's fast-food restaurant chain, Ronald has been the "Chief Happiness Officer" of the company since 2003. In television
commercials, Ronald inhabited a fantasy world called McDonaldland where he had adventure with his friends Mayor McCheese, the Hamburglar, Grimace, Birdie, and The Fry Kids. Debut: 1963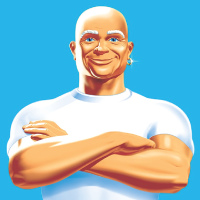 6. Mr. Clean—A man of few words but many muscles, Mr. Clean is a Proctor & Gamble brand name and mascot for their all-purpose cleaner. He's tough, fearless, inventive, helpful, and has the muscle to knock out dirt, grease, and grime no matter where it's hiding. Debut: 1958